By Karim Ifrak
Doctor of the Practical School of Higher Studies (EPHE), Karim IFRAK is an Islamologist. A researcher at the CNRS, he is a specialist in the history of texts and contemporary ideologies. With several written contributions to his credit, he is the author of: " Should we reform Islam? Some keys to reading", ed. Bouraq, Paris, 2017. "Liberty, Equality, Fraternity: Spiritual Values, Republican values", (prefaced by the Prime Minister Mr. Édouard PHILIPPE), Olivétan, Lyon, 2018. "Ibn Achour, his life, his work and his thought », Published by the IMA, 2020. Currently, he is working on the release of his next book: The Prophet of Islam: five centuries in the eyes of the greatest Western thinkers.
"It is therefore a great pride for us to welcome today, thanks to the personal interest of President Aliyev, a magnificent selection of Azerbaijani artists composed by a renowned expert, with a demanding eye, Patrick-Gilles Persin , which I warmly thank, and for being able to shine the spotlight both on this endearing country and on its talented artists with powerful works ".
Christian PONCELET, President of the Senate (1998-2008)
Cradle of an ancestral heritage nourished by centuries of cultures, sciences and arts, Azerbaijan is undoubtedly a high crossroads of civilizations. A crossroads which has seen the coexistence, over the ages, of plural communities which in turn gave birth to generations of scholars with encyclopedic knowledge and numerous talents.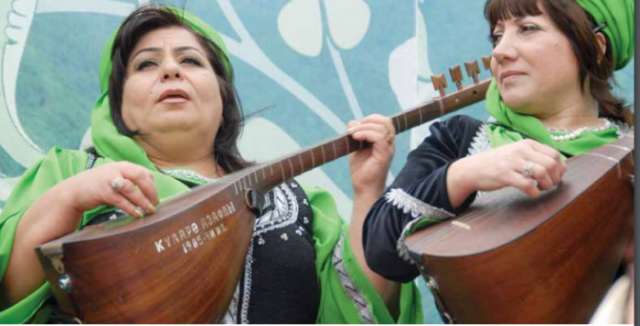 And if there is one art that best reflects this house spirit, it is Ashiq art that combines song, dance, storytelling and music. Emblematic of national identity, he is considered the guardian of Azerbaijani language, literature, culture and music. A unique art which, while perpetuating the collective memory, helps to promote exchanges and dialogue between cultures: Kurds, Lezguians, Talish, Tats and many others. And if Ashiq art is passionate about promoting intercultural dialogue, Azerbaijan tries to do the same by promoting another of its arts: Ashug (minstrel). An ancestral art (inscribed on the Representative List of the Intangible Cultural Heritage of Humanity of UNESCO) perpetuated by Turks, Iranians, Georgians, Uzbeks, Kyrgyz people and others, generation after generation.
AZERBAIJAN, A LAND OF BELLES LETTRES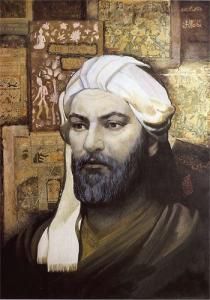 If the Book of Dede Korkut (Book of Grandfather Korkut) "occupies an important place in Azerbaijani literature, the latter is especially known for its poetic Divans. A field which has many illustrious figures such as Imadeddin Nasimi (d.1417), Muhammed Füzüli (d. 1556), Bâki (d. 1600), Nédîm (d. 1730) and of course, the great Nizami Gandjavi (d. . 1202). The latter, in addition to being considered the sultan of poets thanks to his Khamse, was versed in all the sciences of his time. Thus, in addition to his passion for rhyme, he mastered theological and linguistic sciences, history and geography, philosophy and metaphysics, mathematics and astronomy, medicine and pharmacology, music and plastic arts. An encyclopedic knowledge nourished by the mastery of several languages: Azerbaijani Arabic, Persian and Greek.And even if the name of this exceptional poet did not enter Europe until the end of the 17th century – within the famous "Oriental Library" – it did not prevent it from inspiring several of his brilliant artists. spirits. Among these, the remarkable cases of Goethe (d. 1832) in the drafting of his Divan, of Giacomo Puccini (d. 1924) in the staging of his opera Turandot, performed in 1926 at La Scala from Milan, as well as Eric Clapton in the production of his album "Derek and the Dominos", recorded in 1970. And if nowadays the name of Nizami is overused through publications, conferences and academic chairs, his Khamsé is one of the most sought-after manuscripts. This is why the libraries of the biggest capitals of the world: Paris, London, Istanbul, Washington, Moscow, Baku, Berlin, Cairo, to name a few, continue to dispute it.
AZERBAIJAN, A LAND OF MUSIC AND OPERA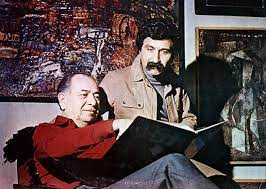 And if names such as Nizami Gandjavi shine brightly in the sky of poetry, that of Vaguif Mustafazadeh, founder of the musical movement of jazz-mougham, illuminates that of music just as much. Famous for having combined jazz and traditional Azerbaijani "mugham" music, he won numerous international prizes, including the first piano prizes in Tbilisi and at the international jazz composition competition in Monaco in 1979.
Another legend of Azeri music: Chafiga Akhoundova. A former student of the Baku Academy of Music, she composed her first opera « Bride's Rock » in 1972, becoming the first female composer in the East. A great career which naturally aroused many vocations, such as that of the tenor Yusif Eyvazov. Holder of the title of Azerbaijani People's Artist, he was awarded the 2020 Culture Grand Prize in Austria for his performances on various international opera stages.
Land of music par excellence, it is therefore natural that Azerbaijan hosts a large number of festivals. These include, among others, the Gabala Music Festival, the International Music Festival « Mugham World », the International Music Festival « Silk Road », the International Music Festival « Uzeyir Hacibeyov » and the International Music Festival. Music « Mstislav Rostropovich ».
AZERBAIJAN A LAND OF LITERATURE AND CINEMA
Azerbaijan is naturally home to a large number of writers and filmmakers. Thus, if the author of "Métamorphose" and "Nature morte d'automne" has distinguished himself as a member of the jury of the main festivals and literary competitions around the world, Varis Yolchiyev is also known for his engagements for the peace. An interest which granted this member of the very select PEN Club international, the highly honorary title of Ambassador of Peace, awarded by the Federation Artist for Peace (AFP) and the International Guild of Writers (IGW).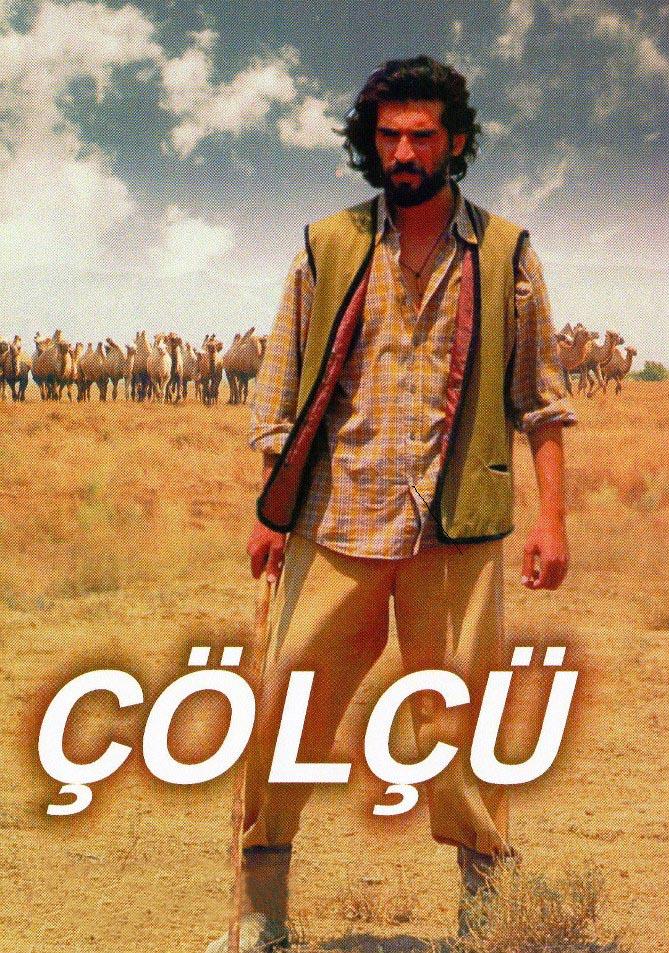 Directed by Shamil Aliyev, the feature film "Çölçü" (Man of the steppes), shot at the "Azərbaycan film" studio, won more than 40 awards at 73 international festivals, including the Mindfield film festival in Los Angeles, the Gralha International Monthy Film Awards 2020, Green Chile International Film Festival, La Dolce Vita Festival, Pattaya International Film Festival, Andromeda Film Festival.
Alongside this successful feature film, the short film "Let me run" by director Elmar Baïramov won the "Best Foreign Film" award at the Fighting Spirit Film Festival in London. In Lisbon, the film « 100 Years of Glorious Life » dedicated to Hadji Zeynalabdin Taghiyev, Azerbaijani philanthropist and patron, qualified for the final of the Heritales International Heritage Film Festival
AZERBAIJAN, A LAND OF FINE ARTS AND PHOTOGRAPHY
While the first art exhibition of the Azerbaijani Union of Young Artists was held in 1928, the « Pearl of the Caucasus » continues to produce great artists with an international dimension. Names like Ashraf Murad, Toghrul Narimanbeyov or Ferhad Khalilov, president of the Azerbaijani Union of Painters, are enough to reflect Azerbaijan's interest in fine art. And if this ancestral « Land of Fire » proudly has many and innumerable stars, in 2007 it was added one more to its long repertoire. His name: Faig Ahmed who, after representing his country at the 2007 Venice Biennale, saw his works go around the world. His Wave Function and Liquid Series designs feature distorted rugs, giving the impression of a paint melting and flowing on the floor. A successful artist, his works were part of the public collections of Los Angeles County Museum Art and the Seattle Art Museum, before being exhibited at the Museum of Fine Art in Boston, the Deschler Gallery in Berlin and the Yarat Contemporary Art Center in Baku. Finally, Asmar Narimanbekova, the daughter of Toghroul Narimanbeyov, is today an internationally renowned painter who exhibits in the most prestigious galleries of London, Boston, Berlin, Moscow, Hamburg, New York, Pekin, Copenhagen, and of course Baku, and Paris where she currently lives and teaches.
Other names in this closed universe, that of the photojournalist Ilgar Djafarov. In 2020, two of his photos were awarded in the international competition The Empire State, held in New York. A prestigious competition in which more than 600 photographers from 70 countries took part. A success that usually calls for others, the Azerbaijani photojournalist won the gold medal in the 6th « Through the Lens International Salon » photo competition in India that same year. An event during which no less than 4,800 photos were presented, submitted by 260 authors from 49 countries. And as the saying goes: « Never two without three », Ilgar Djafarov won, in the same year 2020, a new gold medal at the international « Beauty of face and body » photo competition held in Belgrade.
A link between West and East, at the foot of the Caucasus and on the shores of the Caspian Sea, Azerbaijan is an ancestral and natural crossroads of civilizations and cultures. Today, this country of a thousand and one artists is developing its own artistic identity, while remaining marked by a fascinating millennial past of which it is fully aware and which it endeavors to promote in the most beautiful way.
The Heydar Aliyev Foundation organized the 1st International Festival of the Arts as part of the "Khari Bulbul" music festival which will now be held every spring in Choucha, a city ruined by the fighting, whose reconstruction has already started. 32 artists from 13 countries: Estonia, Jordan, Iraq, Israel, Latvia, Morocco, the Netherlands, Pakistan, Romania, Turkey, Ukraine and Greece, testified, to through unique works of what they saw in the liberated Azerbaijani territories.
---
Check also
AZERBAIJAN, FROM "LAND OF FIRE" TO "LAND OF TOLERANCE"
ISLAM AND MODERNITY. THE PIONEERING EXAMPLE OF AZERBAIJAN
INTERVIEW OF MUBARIZ GURBANLI, CHAIRMAN OF THE STATE COMITEE ON RELIGIOUS ASSOCIATIONS OF THE REPUBLIC OF AZERBAIJAN